FineCarb®: Vacuum Carburizing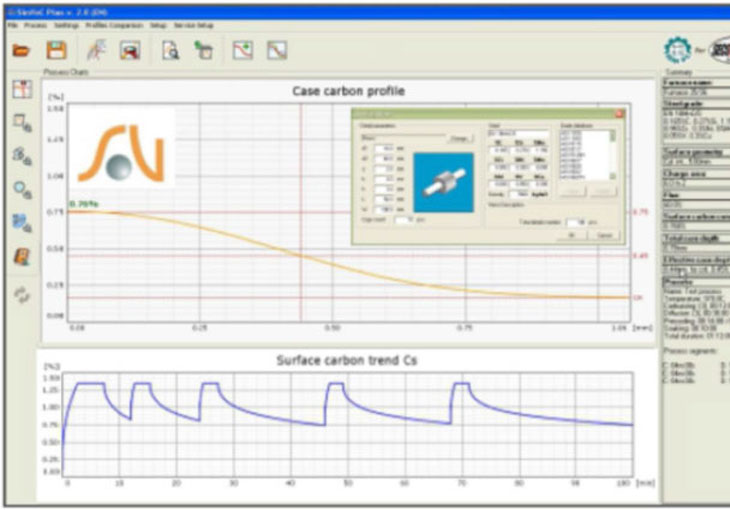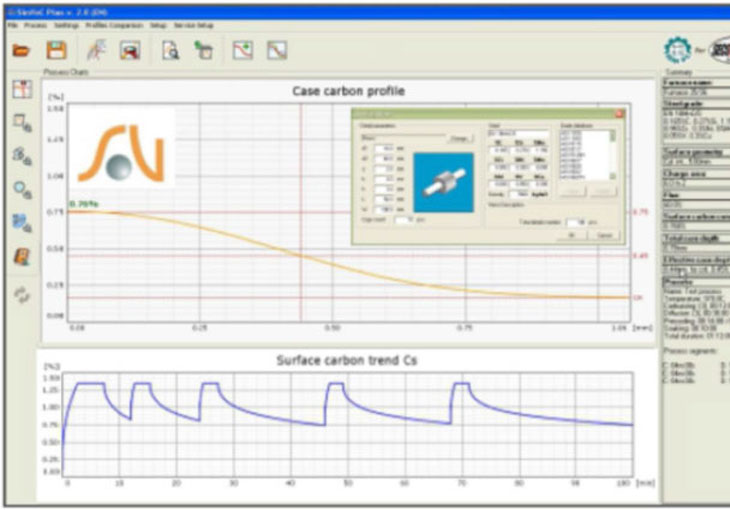 FineCarb® Vacuum Furnace Carburizing Heat Treatment
FineCarb® is an advanced low-pressure carburizing process used in SECO/WAWICK's gas or oil quench furnaces providing highest repeatability and uniformity. It was developed in cooperation between SECO/WARWICK S.A and Technical University of Lodz in Poland. The underlying physical model of carbon transfer is based on the idea of the intermediate carbon deposit and the "extended boost – diffusion" schedule in combination with the expert software system SimVac PlusTM.
Guaranteed carburizing repeatability and uniformity of the case depth from O.1 mm to 5 mm

Highly efficient and economic carburizing

Unique carburizing gas mixture

Total elimination of processing by-products, such as soot and tar -- for a green manufacturing process

Automatic control of carburizing atmosphere flow, based on workload size
Reduced cycle time by increasing the carburizing temperature to 1150°C (2100°F)
Grains growth limited in high-temperature carburizing using added PreNitLPC® technology
Carburizing cost reduction

Advantages
Greatly reduced carburizing cycle time

Lower process cost

No internal oxidation

Excellent uniformity and repeatability
Optimum carbon penetration
Very low consumption of carburizing gases

No CO2 emissions, Environmentally-friendly
Purity of process because of multicomponent carburizing gases mixture (C2H2, C2H4, H2)
Excellent carbon penetration when carburizing densely packed loads & complex shaped workpieces or blind holes (diesel engine nozzles) parts
Better quality thanks to no intergranular oxidation (No IGO) & precise case uniformity
Examples of Single Chamber Furnaces Using Fine Carb Vacuum Carburizing
10, 12, 16, 25 bar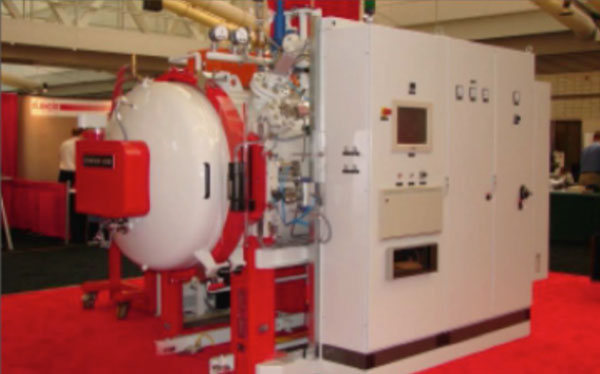 400x400x600mm (200/300kg)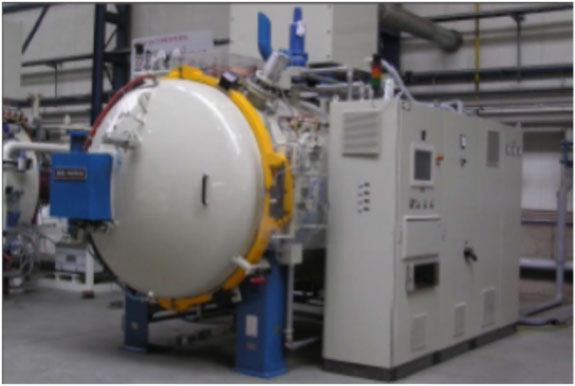 600x600x900mm (600/7000kg)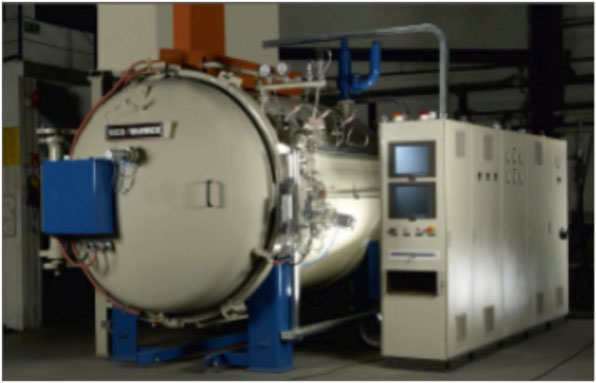 900x800x1200mm (900/1500kg)


Examples of Double-chamber furnaces using FineCarb Vacuum Carburizing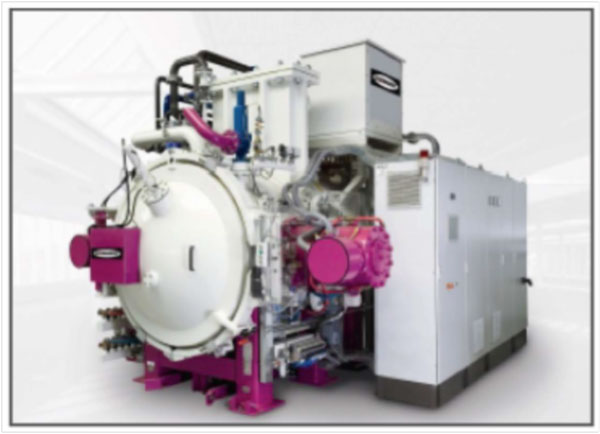 Gas quenching - 20bar




Oil quenching
The carburizing atmosphere is a patented mixture of three gases (acetylene, ethylene and hydrogen). Chemical reactions taking place in the atmosphere and the catalytic effect of the charge surface lead to the formation of active carbon atoms, which are absorbed by austenite, saturating it and then
diffusing inside the material. Dosing of the carburizing atmosphere is performed through
precise mass flow controllers (MFC) ensuring repeatability of the settings and flows. The line
of MFCs is provided with built-in appropriate pressure sensors and cut-off valves – manual
and electromagnetic
SimVac™ Process Simulator
SimCarb™ Module: enables designing of vacuum carburizing processes prior to running trials, saving process time and reducing the number of scrapped parts.

Optimal planning of carburizing process segments, split into boost and diffusion (holding) phases
Calculations based on steel grade, size and shape of parts, as well as cooling profile for hardening
Design of carburizing process for required mechanical properties
Provides detailed calculation of carbon profile considering workload configuration and geometry
Manual or automatic simulation mode
Intuitive user interface
Fully compatible with SECO/WARWICK furnace control system
SimHard™ Module: enables gas hardening simulation, an additional process module that enables:
Simulation of hardness distribution on the basis of targeted carbon profile

Includes the cooling characteristics of SECO/WARWICK furnaces into the calculations

Includes manual or automatic simulation mode
PreNitLPC® technology
A patented process often used with FineCarb that provides more benefits in vacuum carburizing furnace applications:
Shortens process time duration

Limits grain growth in high-temperature processes (above 1000°)