Continuous Vacuum Furnace for High-Volume, Inline Heat Treatment | UniCase Master®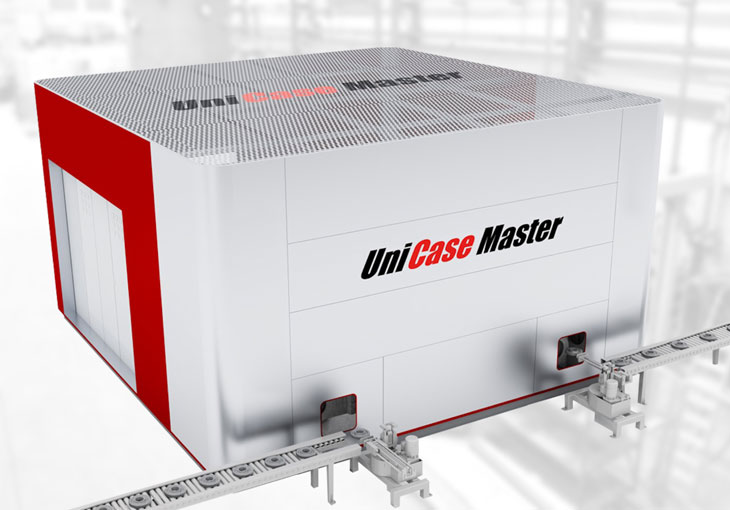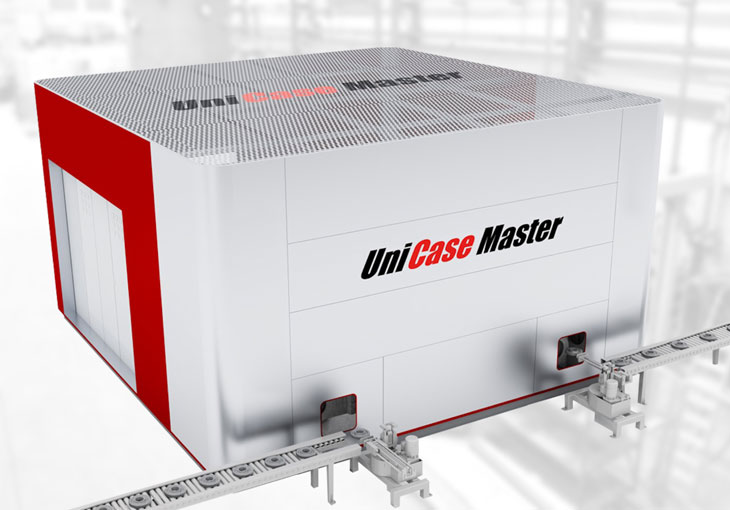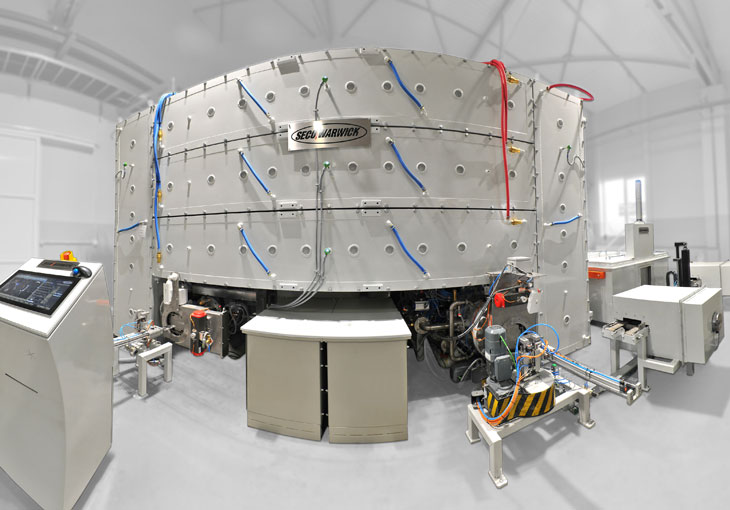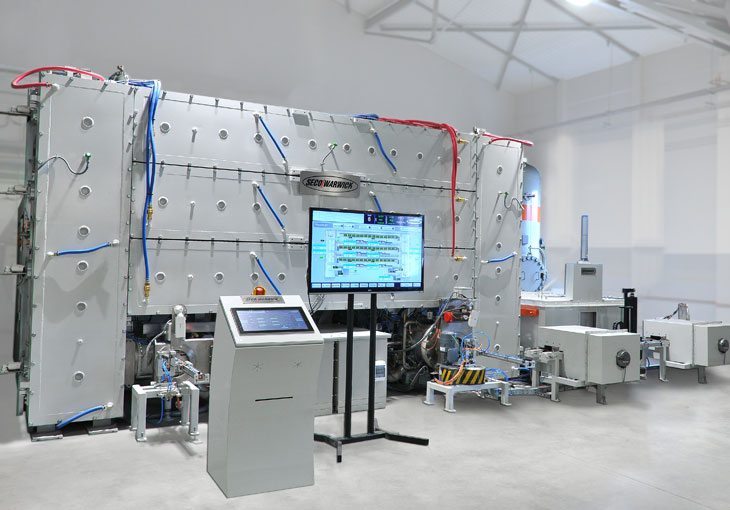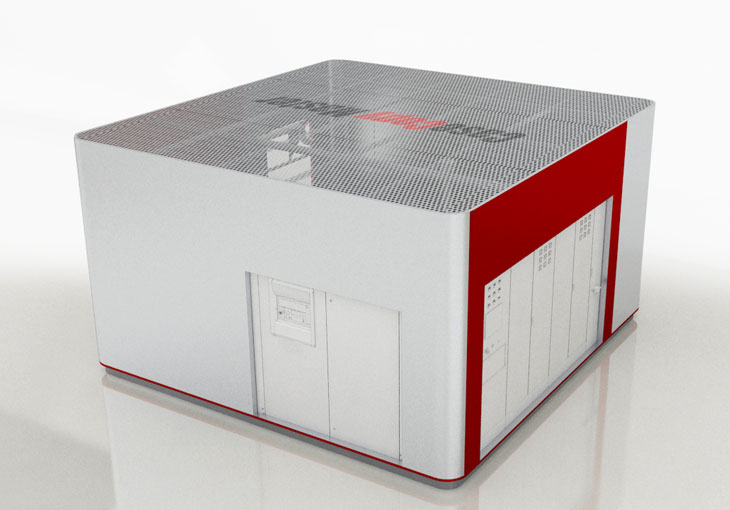 The UniCase Master® eliminates conventional case hardening methods for high volume manufacturing of carburized gears with a single-piece, inline heat treating workflow and high precision case hardening.

The UniCase Master® or UCM is a revolutionary, vacuum heat treatment system that provides continuous single-piece workflow for case hardening of gears and rings by low-pressure carburizing and high-pressure gas quenching. Contrary to the traditional, batch mode of heat treatment, every single part is going through the system the same way, position, timing and undergoes the same process parameters (in terms of temperature, atmosphere, cooling), which produces consistently high-quality results and ideal repeatability for entire part series.

The UCM system is dedicated for modern, high volume manufacturing of mechanical transmission components for continuous, automated, single–piece flow, in-line production that can be operated with no human intervention. With a part exiting the system at a rate as short as 30 seconds each, customers can experience throughput as high as 1 million parts per year. This process is ideal for the automotive, transmission and bearing industry and related industries. The concept is very flexible in production range and technology. It can be resized depending on part shape and size and is not limited to case hardening only. It can be adapted for thru hardening, brazing, annealing and other heat treatment processes for series, inline production.

Benefits
Single-piece flow

10 times improved precision and repeatability of results
100% traceability, individual part monitoring and reporting
100% single part in-line testing after case hardening

4D Quenching®

2-4 times less distortion size
2-4 times less distortion variation
2-4 times less hard machining operation
Elimination of some hard machining operations

Lean manufacturing / High throughput / Low cost

100 % integration into continuous production lines
Zero cost of material handling logistics
Zero cost of heat treatment fixtures

Low Pressure Carburizing / High Pressure Gas Quench

Elimination of IGO
Elimination of fire and explosion hazards
Clean & environmentally friendly production
High Production Efficiency
Lean manufacturing compatible
Throughput up to 1 million gears per year: 30 sec/part
Outstanding Quality
Ideal repeatability of case hardening results for every single piece
Minimal distortion from individual quench with 4D Quenching®
Single Piece Monitoring and Reporting in Entire Process
Other Benefits and Savings
Minimizes final machining costs
Eliminates batch material handling logistics
Eliminates fixturing costs, reducing energy consumption
Eliminates oils, chemicals, and washer systems
Eliminates fire and explosion hazards
Flexible production, on demand start-up and shutdown
Fully automated, continuous operation
Clean, environmentally friendly technology
Finished part unloading UniCase Master® furnace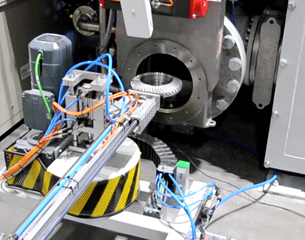 The UniCase Master® is available in both standard and custom configurations designed to integrate into the manufacturing cells it services.
UniCase Master® (UCM) standard configuration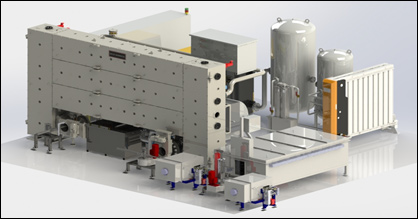 Interior View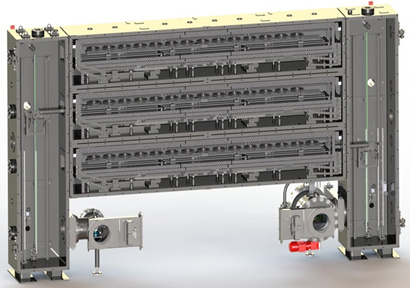 Product Matrix

| Style1 (UCM) | 3 |
| --- | --- |
| | Diameter x Height – inches (mm) |
| Workload Size2 | up to 8 x 2 (200 x 50) |
| Maximum Gross Load – lbs. (kg) | 200 (90) |
Notes:
1 See product brochure for complete details.
2. Custom sizes, special features and system configurations available
UCM System Features
Designated for automotive, transmission and bearing industry
Case hardening by low-pressure carburizing and high-pressure gas quenching
4D quench: Parts are individually quenched, one by one, in a specially designed high-pressure, gas-quenching chamber which provides efficiency and perfect uniformity of cooling. It's a powerful tool for precision control of the quenching process which results in significantly minimized hardening distortion and consistent, repeatable results.
The UniCase Master doesn't use heat treatment fixtures for handling parts, for example trays, baskets, grids, etc. Parts go through the system individually.
Can be used in-line with other production, footprint only 5 m2 (16.5 ft2)
Optional tempering unit available
Specifications
| General: | |
| --- | --- |
| Working zone (<D x H) | 200 x 50 mm / 8" x 2" |
| Footprint | 5 M x 5 M (16.5 ft x 16.5 ft) |
| Max load weight | 4 kg/10.7 lbs |
| Number of positions | 15 for gear dia. 200 mm/8" |
| (per process chamber) | 30 for gear dia. 100 mm/4" |
| Tact time | 30 sec. |
| Heating: | |
| --- | --- |
| Operating temperature | 1150°C/2102°F |
| Temperature uniformity | ±1°C / 2°F |
| Heating power | 114kW |
| Heating zones | 9 |
| Quenching: | |
| --- | --- |
| 4D Quenching® pressure | 10 bar abs |
| Vacuum: | |
| --- | --- |
| Operational vacuum | 10-10-2 mbar |
| Leakage | 10-3 mbar x l/s |
| Mechanical pump | 2x200 m3/h/118 cfm |
| Root pump | 2x1000 m3/h/600 cfm |
| Utility: | |
| --- | --- |
| Electrical power | 150 kW |
| Cooling water | 20m3/h, 7 cfm, 2 bar |
| Acetylene | 30 l/min /4gpm |
| Nitrogen | 30 l/min /8 gpm |
| Footprint | 5x5 M/ 16.5x16.5 ft. |
| High | 3M/ 10 ft. |

Request Quote/Info